"Make it personal" that is what most guides tell you to do in your job application, but most of these guides probably did not mean it as literally as some of these job applicants have taken it. Most of them have found completely new approaches to applying for a job and how to approach the job hunt. These creative applications are unique and definitely stand out from the crowd, but there is also a fine line.
When attempting such an attention-grabbing job application you are gambling, as applications that involve humor and irony can quickly be misunderstood. If your creative application is not done correctly you can risk making a fool of yourself, the employers would not take you seriously and you will go viral - and not in the good "look at this cute puppy" kind of way. The creative application must also be charming and relevant to the industry or position you are applying for so that it does not seem as a desperate attempt of landing a job interview.
You do not have to jump through all these hoops to land a job interview if you do not have the skills or creativity to pull it off. When it comes down to it, it is better to be safe than the laughing stock of the internet. But when done nicely, these different application forms certainly make you stand out from the crowd. Here are 10 creative ways to apply for a job, that we think deserved the job in the end:
1. Candidate contracted a billboard outside of employer's office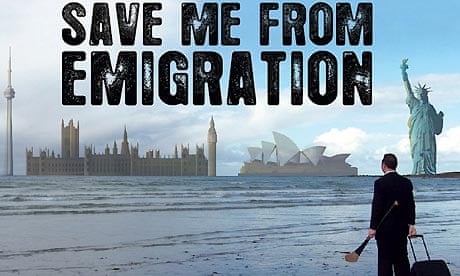 This is a well-known example where the unemployed Irish graduate, Féilim Mac An Iomaire, used his life savings on a billboard at the busy Marion Road, south of Dublin. His add quickly got a lot of attention across Ireland, as it was representative how the financial crisis had impacted the nation where 50,000 citizens, many of them being young graduates, were predicted to leave Ireland to try and find work abroad.
He followed up his billboard with a Facebook page and Twitter account, where he got a lot of positive response and job agencies wishing to help him with finding a job or improving his CV. He quickly landed a job after this at Paddy Power Bookmakers.
2. Candidate gave a resume on a chocolate bar.
32-year old New Yorker Nick Begley printed his resume on a the wrapping of a chocolate bar, where the employer instead of learning about the nutritional value of the standard Nestlé CRUNCH, could read Begley's CV. He was quickly offered a job with Canadian LeagueApps, and was pleased that his creative application led him to an employer that was open to his out-of-the-box approach.
3. Candidate build a LEGO-resumé
Kendra Wiig applied for at a company that was working on a LEGO themed game. She then build a model of the company's mascot out of LEGO and placed her job application inside the jaws of the fish.
4. Matthew Epstein: Google please hire me!

Matthew Epstein wanted to work for Google. As one of the most popular employers, he knew he had to stand out. He faced this challenge by making a video. In the video, Matthew puts on a moustache and invites the 'Googs Team' to enjoy a scotch with him, before slipping into something more comfortable. In the end, he did not get a job with Google but he got 80 other job offers in return.
5. Two candidates and The Creative Ransom
Andrew Grinter and Lee-Spencer Michaelse bought several domains each with the "name of creative directors in Melbourne".com, they made the company aware of this happening and as soon as they entered the site they would get the candidates' message: set up an interview, or the site gets it. No cops!
A bit extreme, but it landed them the interviews! We hope that the employers were able to forgive and forget.
6. Candidate and her Pinterest CV
When applying for Pinterest they probably expect you to know the platform well, and that is what this applicant decided to show them in her application. Jeanne Hwang pinned her CV to her Pinterest board and hoped that it would get their attention, but she also made concrete suggestions for how Pinterest could further monetize the site. Though she did not get an offer from a Pinterest, the founder of a Pinterest analytic site, Francisco Guerrero, offered her a position.
7. Vintage Pixar Resumé
Creative Artist Brian Moose really wanted to work at Pixar and decided to stand out from the crowd. He created a vintage package to house his application and inside he packed a notebook that highlighted his illustrations, with notes detailing his previous work experience and skills.
8. Candidate and her branding box
Emma Hopkins decided that instead of sending an email with her CV and application, she would rather post multiple self-promotional mailers to the companies she was interested in working at. The package has cute badges, proof of her skills and a catalogue featuring her work.
9. Google Map'ing the job application
Ed Hamilton decided to do his job application through Google Maps' My Maps. Here he used different colored pins to highlight where he lived, where he previously had worked and what interests him.
10. Turn the job application into a Lucasarts Adventure Game
Marius Fietzek created an adventure game to present his application for Double Fine. It is a very creative initiative that certainly stands out and demands to be tried. You can play it yourself on the following link: http://rickrocket.de/df/
Think those are pretty cool ideas, but not quite ready to be that creative? Here are some other ideas make your application stand out: